Larger-than-life sized statue of Paul Bunyan in Portland? Check.
Mid-century modern 99W Drive-In in Newberg? Yep.
The unique Petersen Rock Gardens near Redmond? You got it.
Oregonis full of historic and unique places. And if you haven't used the OregonHistoric Sites Database before, now is the time to check it out. In addition tothe three properties mentioned above, the Oregon Historic Sites Database allowsaccess to over 56,000 recorded historic places throughout the state. From theunusual, such as the site of the Vortex I rock concert, to the thousands ofhistoric residential, commercial, and public buildings found throughout Oregon's diversecommunities, the Oregon Historic Sites Database is the place to look for themall.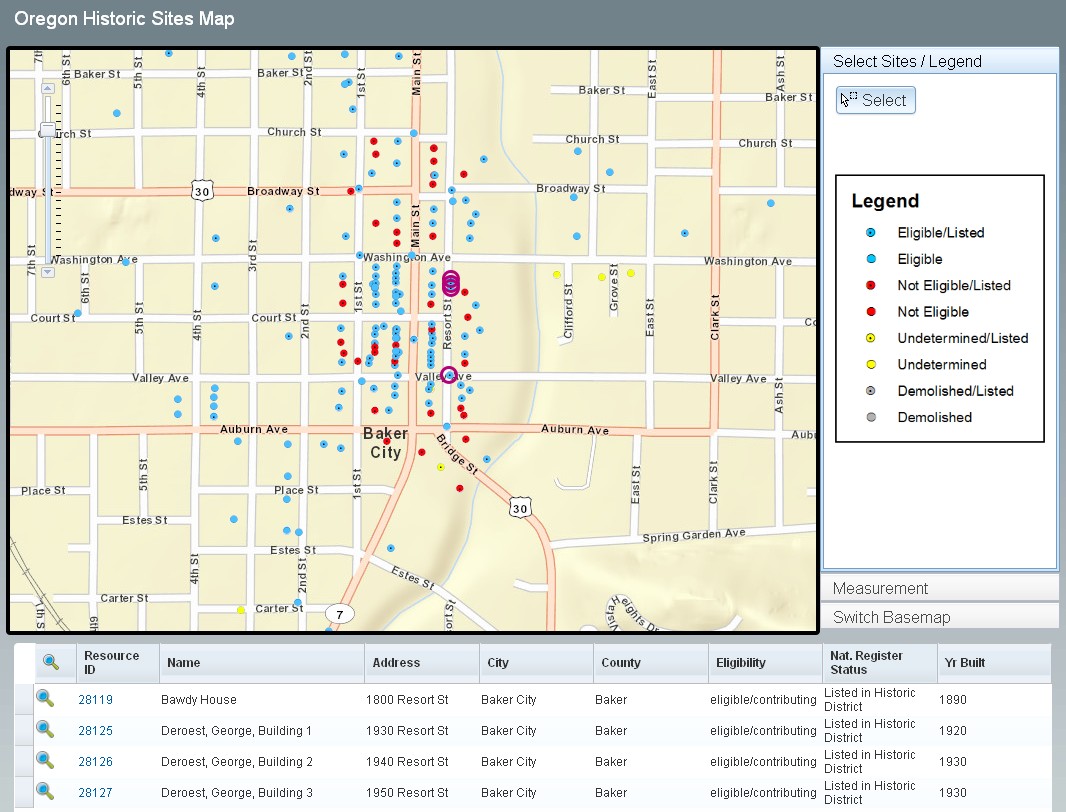 The State Historic Preservation Office (SHPO), part ofHeritage and Community Programs of the Oregon Parksand Recreation Department, created the Oregon Historic Sites Database severalyears ago to manage information collected about historic places within thestate. In just the last couple of years, the database was made available onlineto the public with limited information about each property. Last week, however,several new features were released for the database that will allow users toaccess even more information collected by the SHPO over the last 45 years forthousands of historic properties.
Some of the new features available in the Oregon HistoricSites Database:
Full nominations for propertieslisted in the National Register of Historic Places. The National Register isthe official list of America's historic properties and nomination forms includedetailed information about a property's physical appearance and history.
Inventory forms for nearly 30,000properties surveyed since the 1960s. Most inventory forms include a photo ofthe property, a location map, and brief history. Some inventory forms includesite maps and floor plans, too.
A statewide map that graphicallydisplays the location of properties in the database. View the map to see whatproperties are within any area in the state. The map can also be used to findthe distance between historic properties, calculate an area, and find thelatitude and longitude of a property.
Ready to check out the Oregon Historic Sites Database? Go tothe www.oregonheritage.org and click on "Historic Sites Database" to beginlooking for your next favorite historic place in Oregon.
Oregon Heritage Programs is one of the five statewide cultural partners of the Oregon Cultural Trust.