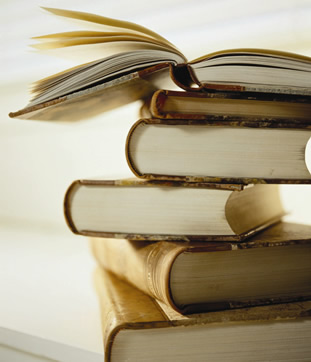 The Oregon Cultural Trust supports Oregon Book Awards (2009, 2010 and 2011), providing funding to Literary Arts for Book Award finalist to tour across the state, visiting public libraries and independent bookstores in towns including North bend, Eugene, Newport and Astoria.  Today, Literary Arts announced 2012 Oregon Book Awards Finalists.
Winners will be announced at a ceremony on Monday,April 23rd at 7:30 p.m. at the Gerding Theater at the Armory in Portland (128NW Eleventh Ave). Tickets to the ceremony are available at http://www.brownpapertickets.com/event/219351.
Oregon State Library, Youth Services Consultant, Oregon Center for the Book Coordinator and Library Development Serivces, Katie Anderson writes, "If you are promoting the Oregon Book Awards at your library, pleaseencourage your patrons to cast their vote for theReaders' Choice Award! Vote at: oregonlive.com/books." 
Sponsored by The Oregonian, the finalist with the most votes will be awarded the Readers' Choice Award at the Oregon Book Awards ceremony on Monday, April 23rd, 2012!
The following are the finalists forthe 2012 Oregon Book Awards.

GRAPHIC LITERATURE AWARD
Graham Annable of Portland The Book of Grickle (Dark HorseComics)
Aidan Koch of Portland TheWhale (Gaze Books)
Sarah Oleksyk of Portland Ivy(Oni Press)
Greg Rucka of Portland Stumptown(Oni Press)
Joe Sacco of Portland Footnotesin Gaza (Metropolitan Books)
FICTION
Dan DeWeese of Portland You Don't Love This Man (HarperPerennial)
Patrick DeWitt of Portland TheSisters Brothers (Ecco)
Brian Doyle of Portland MinkRiver (Oregon State University Press)
Matthew Stadler of Portland ChloeJarren's La Cucaracha (Publication Studio)
Vanessa Veselka of Portland Zazen(Red Lemonade)
POETRY
Carl Adamshick of Portland Curses and Wishes (Louisiana StateUniversity Press)
Geri Doran of Eugene Sanderlings(Tupelo Press)
Emily Kendal Freyof Portland TheGrief Performance (Cleveland State University Press)
Daniel Skach-Mills of Portland TheHut Beneath the Pine (Daniel Skach-Mills)
Ursula K. Le Guin of Portland andRoger Dorband of Astoria Out Here (Raven Studio)
GENERAL NONFICTION
Glenn Anthony May of Eugene Sonny Montes and Mexican American Activism inOregon (Oregon State University Press)
Kenneth J. Ruoff of Portland ImperialJapan At Its Zenith: The Wartime Celebration of the Empire's 2600th Anniversary(Cornell University Press)
Roger J. Porter of Portland Bureauof Missing Persons: Writing the Secret Lives of Fathers (CornellUniversity Press)
CREATIVE NONFICTION
George Estreich of Corvallis The Shape of the Eye: Down Syndrome, Family,and the Stories We Inherit (Southern Methodist University Press)
Jennifer Lauck of Portland Found(Seal Press)
Sarahlee Lawrence of Portland RiverHouse (Tin House Books)
Marjorie Sandor of Corvallis TheLate Interiors (Arcade Publishing)
Lidia Yuknavitch of Portland TheChronology of Water (Hawthorne Books)
CHILDREN'S LITERATURE
Nancy Coffelt of Portland Catch That Baby! (Simon &Schuster)
Judy Cox of Ontario Nora andthe Texas Terror (Holiday House)
Eric A. Kimmel of Portland MedioPollito (Marshall Cavendish)
Cynthia Rylant of Portland Brownieand Pearl Take a Dip (Simon & Schuster)
Graham Salisbury of Lake Oswego CalvinCoconut: Hero of Hawaii (Wendy Lamb Books)
YOUNG ADULT LITERATURE
Heather Vogel Frederick of Portland Pies and Prejudice (Simon& Schuster)
April Henry of Portland Girl,Stolen (Henry Holt)
Lisa Schroeder of Beaverton TheDay Before (Simon Pulse)
Jen Violi of Portland PuttingMakeup on Dead People (Hyperion)
Emily Whitman of Portland Wildwing(Greenwillow Books)