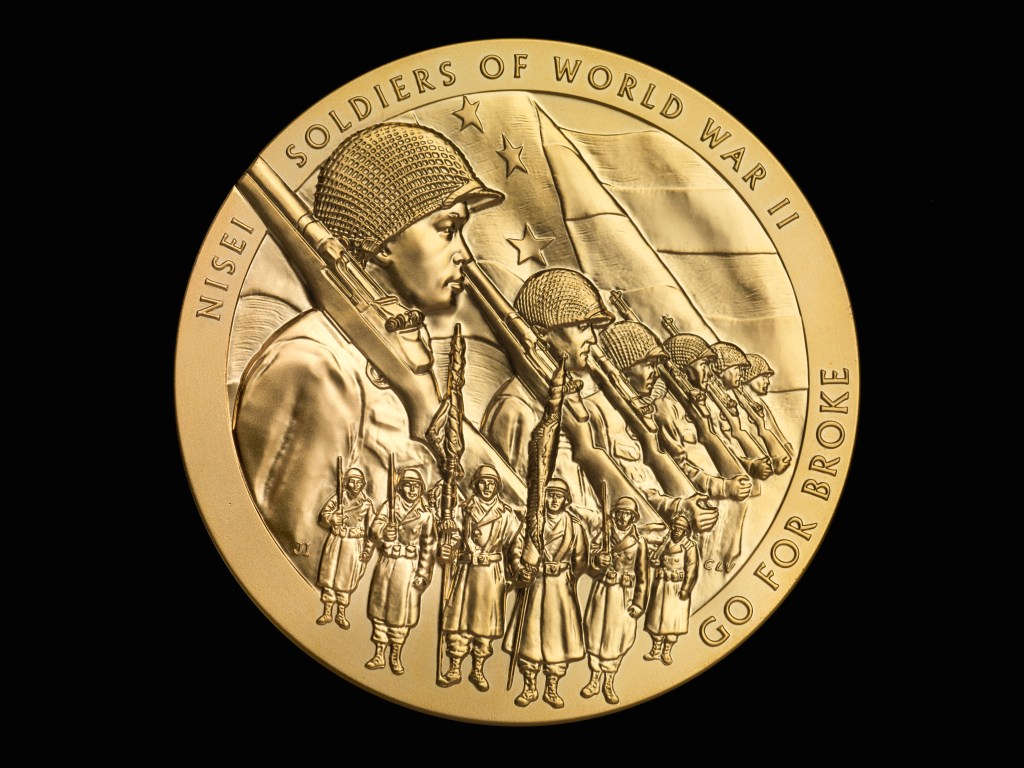 Attitudes around war and soldiers' homecoming have varied widely since World War II and Oregon's history is no exception.
The experience of war spans all cultures – and all of culture – our arts, heritage and humanities. War can drive people not only to despair, but to deep reflection, remembrance and creativity.
This month two Oregon Cultural Trust partners will explore the cultural and historical significance of soldiers returning from war.
In collaboration with the Oregon Nikkei Endowment, the Oregon Historical Society will present "American Heroes: World War II Nisei Soldiers and the Congressional Gold Medal," a traveling exhibition from the Smithsonian Institution. OHS is one of seven venues nationwide to host the exhibit and medal, awarded by Congress in 2011 to the 100th Infrantry Battalion, the 44nd Regimental Combat Team and the Military Intelligence Service to recognize Japanese American soldiers, many of whom served while their families were held in internment camps.
In conjunction with the Smithsonian exhibition, OHS will showcase an original exhibit on Japanese-American soldiers in Oregon during WWII. "What if Heroes Were not Welcome Home?" examines hostility toward these Oregonians, many of whom were discouraged from returning home after their service.
Both shows run August 24-September 29.
On August 23 in Washington County, Oregon Humanities' Conversation Project will examine America's more recent war era, while asking similar questions about war and homecoming. Since 9-11, Oregon photographer and Conversation Project host Jim Lommasson has collected oral histories from returning soldiers and photographically documented their struggles at home. In this conversation, participants will consider the challenges faced not only by returning veterans, but by communities at large. Lommasson has developed a traveling exhibition about American Veterans from the Iraq and Afghanistan Wars, and their lives after their tours.
That show and a book in progress, Exit Wounds: Soldiers' Stories—Life After Iraq and Afghanistan, feature photos and essays by soldiers during and after their service. The Conversation Project offers Oregon nonprofits free, humanities-based public discussion programs about provocative ideas. Programs last ninety minutes and engage participants in thoughtful and inspiring discussions that are designed to improve understanding of diverse perspectives on a given subject. All discussions are led by humanities experts who have been trained as conversation facilitators, connect the subject to participants' experiences and to the local community, and model critical thinking without advocating a particular political agenda.
Jim Lommasson will host The Conversation Project Friday, August 23, 6:30pm, at the Cornelius Public Library.