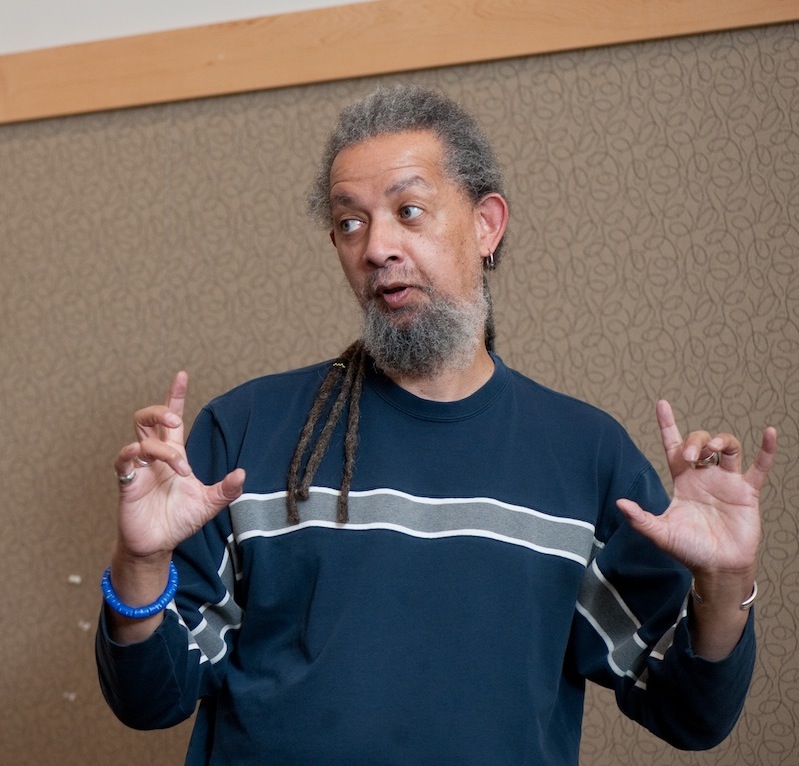 Oregon Humanities' The Conversation Project is all about talking to strangers. And recruitment efforts are underway for Oregon leaders who want to facilitate public discussions as part of this statewide program, funded in part by the Oregon Cultural Trust.The Conversation Project offers Oregon nonprofits free, educational public discussion programs about important topics that affect our daily lives.
The program goal is to give diverse communities statewide-neighbors and strangers alike-the opportunity to engage in humanities-based, public conversations that are timely and relevant.
Through Friday, March 8, 2013, Oregon Humanities is seeking humanities scholars – artists, community leaders, innovators, provocateurs, and other engaged thinkers to apply to become conversation leaders for our 2013-15 season.
Great Conversation Project leaders are smart, passionate about ideas, able to listen to others, and curious-individuals who understand the role of the humanities in the public sphere, but who are also teachers at heart, regardless of their day job.Since 2009, this opportunity has afforded Oregon scholars the chance to travel the state and share their passion for ideas with Oregonians, thus enhancing civic discourse and broadening their own perspectives in the process.
A current conversation leader from Portland State University recently told Oregon Humanities, "Thanks for setting up all these amazing opportunities. I was just thinking the other day how incredibly different my life would be if I hadn't decided to take the chance and apply."
For more information, including Request for Proposals and online application, please visit oregonhumanities.org
-Annie Kaffen, Oregon Humanities
Conversation Project leader Pancho Savery, photo by Kim Nguyen